Siguiendo la serie de juegos de Chocobos, ese personaje tan querido por los jugadores de Fina Fantasy, ahora tras 10 años de títulos el Wii sacará uno nuevo éste 13 de diciembre en Japón, y el título será Chocobo's Dungeon: Toki-Wasure no Meikyuu.
Éste es el trailer presentado en el Tokyo Game Show.

Chocobo's Dungeon: Toki-Wasure no Meikyuu

Los personajes principales de este juego son:
Chocobo: Es el personaje principal del juego y viaja con el Cid como Cazador de Tesoros.
Cid: Un Cazador de Tesoros legendario acompañado por Chocobo, usa una vestimenta y un sombrero del oeste, en el sombrero tiene de adorno una pluma dorada. Una vez que el Cid busca un tesoro está determinado a obtenerlo usando sus diversos inventos.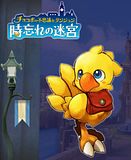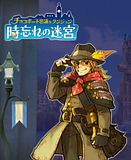 Raphael: Un joven misterioso que de pronto aparece en City of Forgotten Time. Un chico de cabello verde con plumas creciéndole por la espalda. Tiene la habilidad de abrir las puertas a los pasajes del Labyrinth of Memories.

Shiroma: Una Maga Blanca determinada a salvar a los residentes del ladrón de recuerdos. Una persona de buen corazón que se preocupa demasiado. Aun en problemas tiene un carácter fuerte y virtuoso.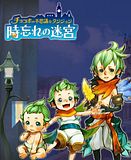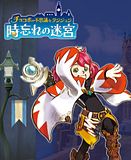 Stella: La tía de Shiroma, ha criado a Shiroma desde pequeña y la trata como a su propia hija. Temiendo que Shiroma pueda olvidar sus recuerdos Stella se muda a la orilla del pueblo para que no puedan escuchar las "Bell of Forgetfulness" en el centro del pueblo, las cuales borran los recuerdos de las personas.

Moogle: Maneja la Mog House como en el Final Fantasy XI.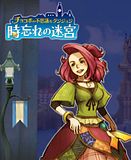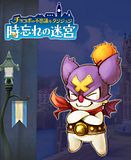 Y otros personajes.